9 Best Laptops for Photography
You enjoy photographing in the field, whether its landscapes or events.  When it comes to viewing your captured images, polishing them up and showing to people, you need a laptop to make this possible, especially when you are far from home or office.  But you are not a techie and Cores make your head spin!
How do you decide on a laptop for photography?  You have come to the right place…
While a laptop is not the main piece of equipment for a photographer, due to the conversion to digital photography from film, it has become more and more important in photography.  This is a good thing, desktop PCs are large and not portable.
What will the laptop be used for?
When we say "laptop for photography" we can mean several things, such as viewing photographs and displaying them, editing photographs in software such as Photoshop or Lightroom, and using the laptop as a monitor in a photo shoot. Luckily all these require similar specs.
What should you look for in a laptop for photography?
A laptop for photography is not the same as a laptop for gaming, video editing or a laptop for 3d animation.  It has its own requirements.  Below are the important ones:
A fast processor
A good size display
A fast hard disk
A decent video card (GPU)
Adequate RAM
Good color reproduction
Processor
Software such as Photoshop can take advantage of multiple cores, focus on this.  Another words, Intel Core i5 will not be as good as Intel Core i7.  Also, the first number after the number of cores in a processor name is the generation of the CPU, for example an Intel Core i7-6700 is a sixth generation CPU. It is best to look for an 8th generation processor or newer.  Clock speed will not make much of a difference.
Since were on the topic of numbers, there are some designations usually at the end of a model name, such as U or H. The former is a designation for ultra low power ultra portable notebook.   The latter is a designation for high performance graphics and is the optimal.
Processing power is especially important if you shoot in the RAW format.  These photos are 50mb in size or more and that is a lot of data to throw around.
Display
Laptop screens are all liquid crystal displays (LCD).  LED light sources (light emitting diodes) can be placed at intervals around the screen which allows displays to be thin and light.  CCFL (cold cathode fluorescent lamp) displays project light from a bulb in the back of the screen.
When you are looking at a laptops display, you have several things to take note of.  One is the color reproduction capability.  Another is the brightness of the display. Yet another is the resolution (number of pixels they are able to display).
Don't focus solely on size.   Keep in mind that the largest screens need higher resolutions to look the same (sharpness-wise) as smaller screens.  Larger screens also use more battery power.  But do not go too small, 13-15″ is ok.  Laptops are usually 12-17 inches in diagonal size.
OLED  (organic light emitting diode) displays are very vivid, provide ultrawide viewing angles, great color saturation and deep blacks.
AMOLED (active matrix organic light emitting diode) displays add a layer of semiconducting film behind the OLED panel to more quickly activate pixels increasing speed, which is helpful in larger displays with lots of pixels.
Screen resolution means how many actual pixels are in your screen and is given by two values, the width and height.  If you have a 4k screen (3840 x 2160) that equals over 8 million pixels!
There is another techie item with screen technology, but don't worry too  much about it.  Its the type of screen panel.  These include IPS (in-plane switching), VA (vertical alignment) and TN (twisting nematic).  IPS is the best and most expensive.
Since we are into techie territory, you want the display to show as much of the sRGB color gamut as possible, often shown in percentages.  It is the range of colors a monitor can display.
Ports
Video out ports on a laptop allow you to connect a second display to a laptop which can be useful depending on your application. For example, if you are showing photos to a client or using the laptop during a photo shoot, having two screens facing in different directions can make things easier for everyone involved.
Hard Disk
SSD (solid state) drives are better than old fashioned (rotating disk) drives for several reasons.  They speed up the workflow, especially when importing files and working directly from the disk.  They are also longer lasting.  Think about it- no moving parts unlike a traditional hard disk.
Eventually, those disks would crash and unless you backed all your photos up they would be gone. There is a reason why they are less expensive.  Hard drives are also more important for performance than a video card in this case.
SSD drives can also decrease your startup (bootup) time.  It should be used for your operating system as well as Lightroom or Photoshop.  If you want you can get a second SSD drive for the photos themselves or for backups.
SSD drives are still costly to make and have limited capacities, but they are worth the money.  Choose a 256GB or larger SSD.
RAM
Your laptop will need to move large chunks of data when you photo edit.  Adequate RAM (Random Access Memory) as well as a fast hard drive will help here.  RAM is the memory that gets erased when you turn off your computer, unlike your SSD.  RAM should be at least 8 GB.
It also depends what you will be editing.  For 50 foot photos to go on the side of a building or graphics at 600 dpi consisting of 50 layers you will need more.  You want to be able to run background processes and Photoshop at the same time.  Other software such as web browsers (especially Internet Explorer) can also be memory intensive, more so when you have many tabs open.
Video card/Graphics card/GPU
For photo editing, you do not need the power of a graphics card you would need for CAD, 3d animation or VR gaming lets say.  Photoshop and Lightroom benefit little from an expensive GPU.  While a GPU may slow things down a bit, it is nothing like in a memory intensive game where you would literally hate your gameplay experience.  GPUs currently come with 2 to 8 GB of RAM.
One note of caution, GPUs come either integrated/built in or separate/discrete.  You can tell if its separate when it has its own brand such as Nvidia, and that is what you should look for.
Size
This is totally up to you, your uses, how you will be carrying your laptop, and where you will be using it.  If you need it to fit into a small bag to work from when having coffee somewhere, don't go for a 6 pound 17 inch brick.
What can you expect in this list of the best 9 laptops for photography?
I am going to list down the laptop names, a brief introductions, and relevant technical specifications.
Let's start.
1. Apple MacBook Pro 15" with Touchbar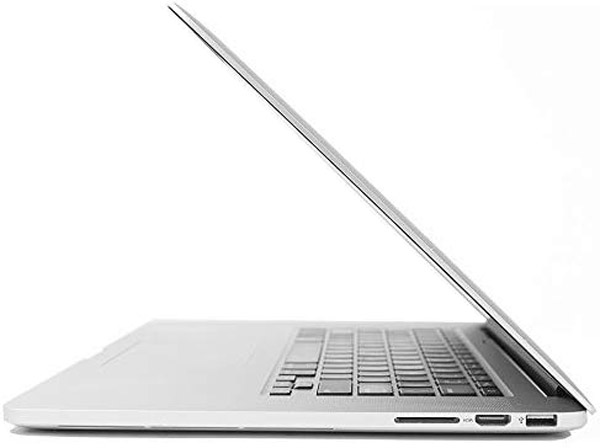 You can't expect any better laptop for your photos than MacBook Pro 15". I use it and also millions of photographers in this world.
The retina display on the Macbook Pro makes all the difference, as its able to show more accurate and true to life colors thanks to being able to display a wide gamut.
With up to a 2TB SSD drive you will have all the storage space for your images you will need.
The Thunderbolt 3/USB-C ports provide ultrafast transfer speeds.  Your laptop can even drive two 5k displays if you choose to carry it home where your monitors are.
For a smaller size, take a look at the Apple MacBook Pro 13-inch Retina.
If you are really looking for top performance (or you do more intensive work than photos), try the new 16″ MacBook Pro, with even more RAM and storage space.
| | |
| --- | --- |
| Display | 2880 x 1800 native resolution |
| Processor | quad-core Intel Core i7 |
| RAM | 16GB |
| Graphics | AMD Radeon Pro GDDR5 |
To get more specs, reviews and latest prices for this laptop click the link to Amazon or B&H.
2. Dell XPS 15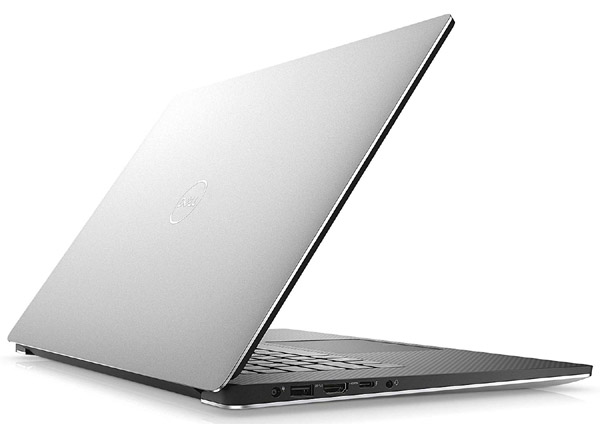 Looking for a large and  powerful laptop, this is the one. The top variant has 4K infinity display which means that the screen extends right to the edge of the laptop.  The XPS15 has never had an OLED display until now.  It is made of Gorilla Glass so you know it will be tough.
This laptop is slim in design, and made of aluminum and carbon fiber.  It weighs only 4.5 pounds.  It has an SD card reader, USB ports, Thunderbolt 3 port and HDMI.
The Dell XPS15 has great graphics performance thanks to the Nvidia Geforce GTX 1650 GPU with 4GB of VRAM.
| | |
| --- | --- |
| Display | Up to 15.6-inch Ultra HD (3840 x 2160) InfinityEdge touchscreen |
| Processor | Intel Core i9-9980HK |
| RAM | Up to 32GB |
| Graphics | NVIDIA® GeForce GTX 1650 with 4GB |
To get more specs, reviews and latest prices for this laptop click the link to Amazon .
3. HP Spectre x360 15 Laptop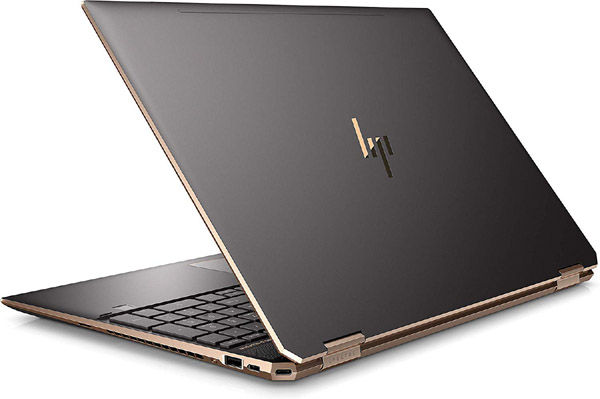 HP's Spectre is a nice premium laptop with an extraordinary display.
The Spectre weighs in at 4.5 pounds and has an elegant aluminum body.  It has a more than adequate Core i7 8th generation CPU, two Tunderbolt 3 ports, a micro SD card reader, and an HDMI port.
It comes with a programmable HP Active Pen with 2048 pressure sensitivity levels.
| | |
| --- | --- |
| Display | 15.6″ 4K OLED |
| Processor | Core i7-8565U CPU |
| RAM | 16GB |
| Graphics | MX150 |
To get more specs, reviews and latest prices for this laptop click the link to Amazon or B&H.
4. Lenovo ThinkPad P1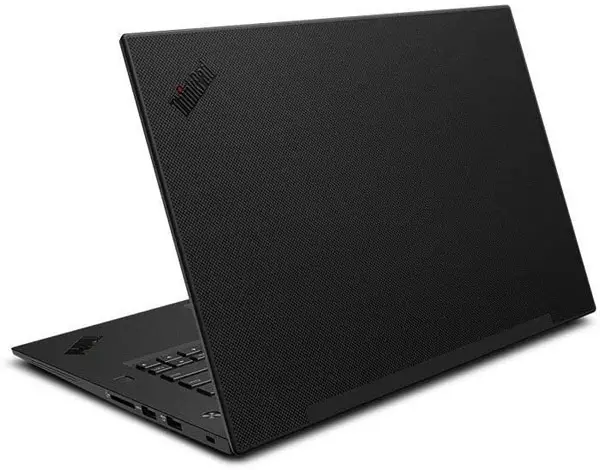 The Lenovo ThinkPad P1 rivals the Macbook Pro.  Lenovo ThinkPads are popular business laptops but this one is more than that.  It's a real powerhouse, with graphics and processor performance that can go head-to-head against any desktop computer. This is a workstation class laptop.

While the display is not the brightest it is very vibrant.
It is only 4 pounds in weight.  It has two Thunderbolt 3, two USB and an HDMI port for connectivity.  Its made of multiple layers of reinforced carbon fiber and can withstand mechanical shock among other things.
The Thinkpad P1 is not cheap, but may be well worth it.  If you are also looking to use it for gaming, opt for the Quadro 2000 GPU.
| | |
| --- | --- |
| Display | 15.6" 3840 x 2160 |
| Processor | Intel Core i5, Core i7 or Core i9 |
| RAM | 16GB-64GB |
| Graphics | Nvidia Quadro P1000 / P2000 |
To get more specs, reviews and latest prices for this laptop click the link to Amazon or B&H.
5. Huawei Matebook X Pro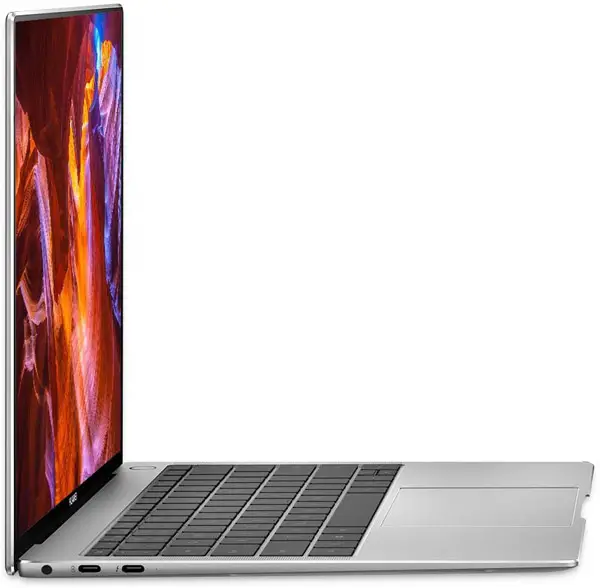 The combination of a brilliant screen, good  components, and somewhat affordable price make this one of the ultimate laptops for budget conscious photographers.
The screen is smaller but so is the weight, coming in at less than 3 pounds.  It is slim, the same thickness as a MacBook Pro and made of aluminum.
The Matebook comes with or without a discrete GPU and the prices reflect the difference.  It has adequate RAM for photo editing.  The 512GB SSD hard disk has plenty of space.
| | |
| --- | --- |
| Display | 13.9-inch 3K (3,000 x 2,080) |
| Processor | 8th generation Intel Core i5 – i7 |
| RAM | 8GB – 16GB |
| Graphics | Nvidia GeForce MX150 2GB |
To get more specs, reviews and latest prices for this laptop click the link to Amazon .
6. Microsoft Surface Book 2

These come in 13″ and 15″.  The detachable screen is useful if you ever want to walk around and show your photos without carrying the entire thing.  It basically becomes a VERY large tablet which is helpful in showing any type of visuals when you are standing etc.
You can choose between a 256GB, 512GB, or 1TB  solid-state drive for fast access to images.  Also included is a full-size SDXC card reader.
It comes with upgraded components, and a beautiful screen. It has a superior 3,000 x 2,000 resolution (3240 x 2160 for the 15″) and an ideal aspect ratio for viewing APS-C and full-frame images.
You can choose from either integrated graphics or the dedicated Nvidia GeForce GTX 1050 (2GB GDDR5 VRAM) for the 13″ model or the impressive NVIDIA GeForce GTX 1060 discrete GPU w/6GB GDDR5 for the 15″ model.  Some users have reported that in Adobe applications to be able to fully use the power of the dedicated GPUs you need to use the Nvidia dashboard to assign the app to the better GPU.
Considering its size you will be surprised to know that people have successfully used these to work with huge photography files including medium format ones over 100 mb each.
| | |
| --- | --- |
| Display | 3,000 x 2,000 (267 ppi) PixelSense display, 3:2 aspect ratio (for 13″) |
| Processor | Intel Core i5-7300U – Intel Core i7-8650U 1.9GHz |
| RAM | 8GB – 16GB |
| Graphics | Nvidia GeForce GTX 1050 (2GB GDDR5 VRAM) (for 13″) |
To get more specs, reviews and latest prices for this laptop click the link to Amazon or B&H.
7. Dell XPS 13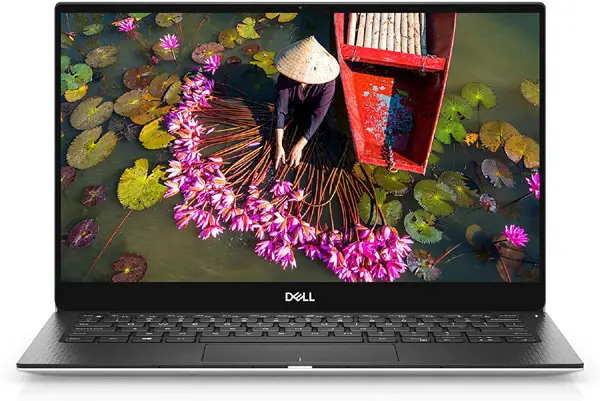 The XPS 13 has a touch sensitive screen, and it has a  similar resolution and pixel density to the MacBook and Surface Book.  It weighs only 2.68 lbs.  It is thin and light.
It has no issues with editing RAW format images.  The machine  has the first ever quad core processor in a Dell laptop this size.
The display is very bright, and has almost no bezel around the screen thanks to "Infinity Edge", allowing the size of the entire machine to be pretty much the size of the screen.  As we mentioned earlier, the specs to look out for here include an IPS display with wide viewing angles as well as high coverage  of the sRGB color space.
The XPS 13 includes a micro SD card slot, USB Type C  port also for charging and two USB C/Thunderbolt 3 ports.  The hdmi port can be hooked up to a 4k display to show your photos or films in a much larger version.
| | |
| --- | --- |
| Display | 13.3-inch – 4k (3840 x 2160) |
| Processor | 8th generation Intel Core i5 – i7 |
| RAM | 8GB – 16GB |
| Graphics | Intel UHD Graphics 620 |
To get more specs, reviews and latest prices for this laptop click the link to Amazon or B&H.
8. Acer Swift 3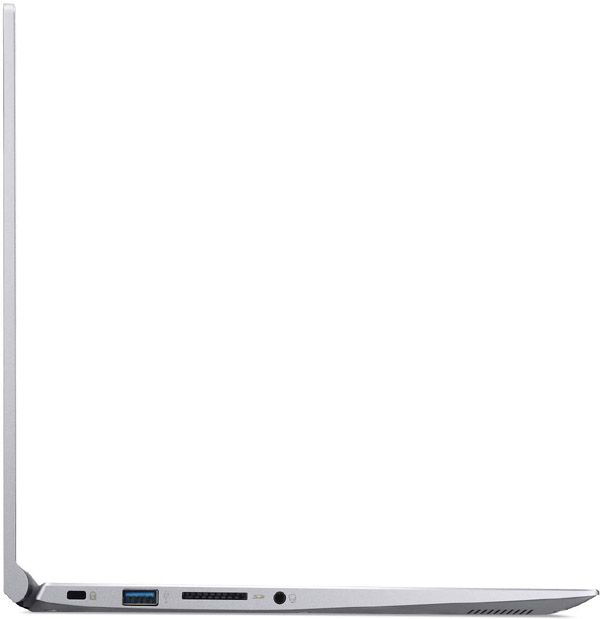 With a quad-core Intel processor and 8GB of memory as standard, even the mid-range model comes in at less than half the price of Apple's MacBook Pros but can deliver roughly the same processing power.  If you are not too concerned with the brand, consider this as an option.  Not the best specs in the group but if you are budget conscious its worth a look.  Swift 3's performance is excellent relative to its competition.
It has an IPS display, up to 1 Terabyte of storage, plenty of ports, 3.53 pounds of weight and a 0.71-inch frame.  There is a full size SD card slot. Keep in mind that you will not have a 4k capability for this price but you can get a dedicated GPU.
The Acer has an all-aluminium chassis and a range of colors.
| | |
| --- | --- |
| Display | 14-inch display with a resolution of 1920 x 1080 pixels |
| Processor | 4 -core Intel Core i5 or Core i7 |
| RAM | 8GB – 16GB |
| Graphics | NVIDIA GeForce MX150 |
To get more specs, reviews and latest prices for this laptop click the link to Amazon or B&H.
9 . ASUS VivoBook Pro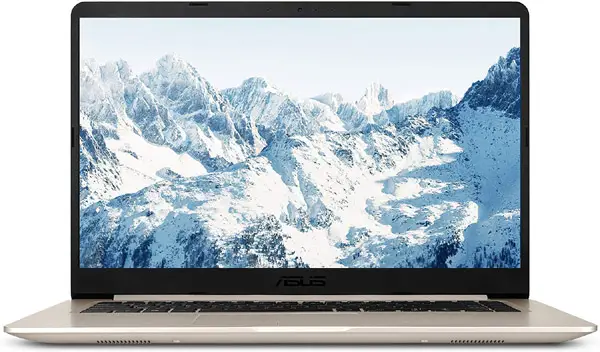 The ASUS VivoBook Pro is a looker, thanks in part to its reflective aluminum body.  It is also a powerhouse.  This premium 15.6-inch laptop comes with a Full HD or ultra HD 4K (3840×2160) touchscreen display that's  sharp and offers excellent viewing angles.
You can get up to a 1 terabyte hard disk giving you plenty of storage. You get a microSD card reader built right in, along with USB Type-A and Type-C ports, and an HDMI port.
The display bezel is only 5.5mm thick so you get maximum screen size.  Reviewers have said that the speed of this laptop is outstanding.
| | |
| --- | --- |
| Display | 15.6" Full HD or Ultra HD (4K) Touchscreen Display |
| Processor | Intel Core i7-7700HQ or i7-8750H Processor |
| RAM | 8GB – 16GB |
| Graphics | NVIDIA GeForce MX250 |
To get more specs, reviews and latest prices for this laptop click the link to Amazon or BH .
I hope this review of the best current laptops for photography and photographers has been a useful resource for you and made it easier to make a decision.  Let me know if you have any comments.
To learn more about the basics of landscape photography click the link.